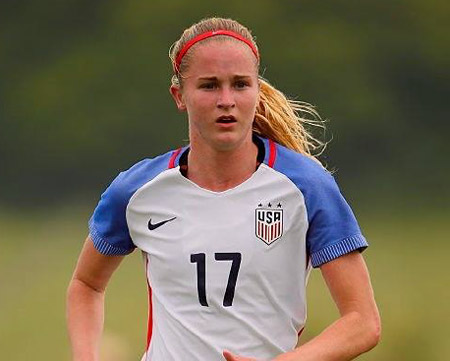 TYLER LUSSI
Co-Founder
After a high school career of endless championships, including the 2011 Maryland State Cup Championships, Tyler entered the college scene as Princeton's #1 soccer recruit in 2013, turning down +130 other colleges' offers. She quickly became an example of sportsmanship and dedication and was named a Mac Hermann Trophy Semifinalist in 2015. Her skills earned her Ivy League Offensive Player of the Year in 2014 and 2015, made her the Ivy League's leading scorer over the last 28 years, and Princeton's all time leading scorer--men and women--with 53 goals. She now plays professionally in the NWSL for the Portland Thorns.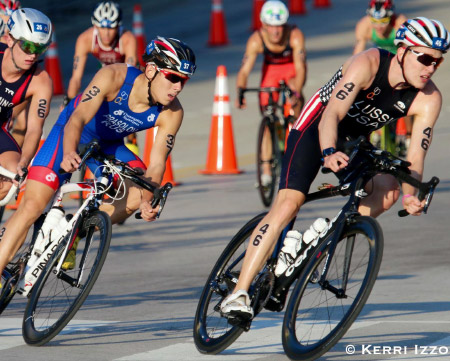 HUNTER LUSSI
Co-Founder
At age 13, Hunter earned the title of World's Youngest Ironman Distance Finisher in a USAT Sanctioned and Certified Race. As a senior in high school, Hunter was personally invited by the President of American University to attend and train on the track with two time Olympian and AU Track Coach Matt Centrowitz. He returned to American University in 2013 as a college athlete for four Division 1 sports his freshman year (swimming, cross country, indoor track and outdoor track) before turning professional. Since 2014, Hunter has continued to compete as a Professional Triathlete while completing his BA in Law and Society at American University.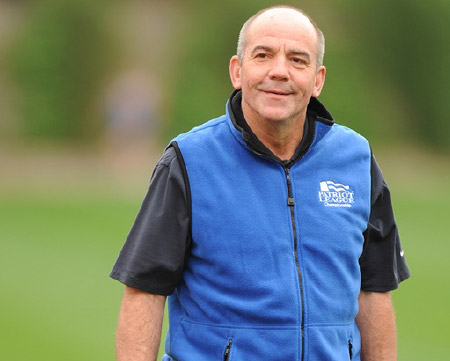 MATT CENTROWITZ
Advisory Board Member
A seasoned coach at American University, Matt Centrowitz has consistently proven himself as one of the top middle-distance and distance coaches in the country. During his career as a college coach, Centrowitz has produced 15 All-Americans, 167 Patriot League Champions, 18 Patriot League Scholar-Athletes of the Year, two Academic All-Americans and one USTFCCCA All-Academic Team honoree.
As a past Olympic competitor himself (5000-meter run), Centrowitz has coached Julie Culley (2008 Olympic 5000-meter and 1500-meter runs) and two-time Olympian Jen Rhines, as well as 2003 Marine Corps Marathon Champions Pete Sherry and Heather Hanscom.
His own son, Matthew Jr., placed fourth in 2012 Summer Olympic Games in the 1500-meter run finals. At the 2016 Summer Olympics, Matthew Jr. made history as the first American to win gold in the 1500-meter run in over one hundred years. Lauren, his daughter, helped the Stanford Cardinals to the 2005 NCAA Cross Country Championships title and earned an individual All-America honor.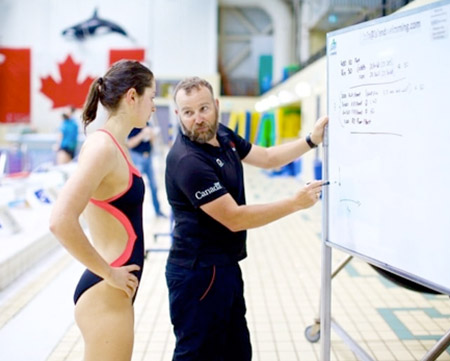 JONATHAN HALL
Advisory Board Member
Jonathan has repeatedly been chosen to guide the world's best athletes into their full potential. After leading the USA Triathlon team at the 2012 London Olympic Games as head coach, he returned agin as Team Leader for the Canadians in the 2016 Rio Olympic Games. He competed as a triathlete himself and holds his athletes to high standards. As head coach for the Victorian Institute of Sport in 2012, he was responsible for recruiting athletes, and understands what coaches and recruiters are looking for in their athletes. He is currently the head coach at the Triathlon Canada National Performance Center in British Columbia.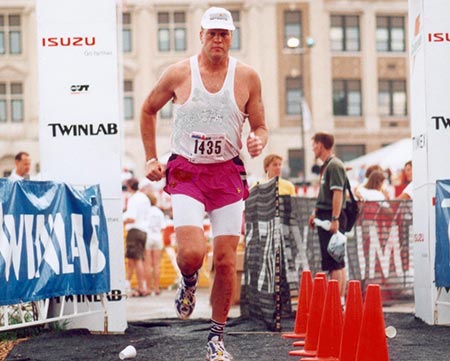 MARK SMITH
Scholar Athlete Advisor
TU Clydesdale World Champion 2008 and National Clydesdale Champion 2008, 5-Time Ironman, veteran of +100 triathlons, introduced and provided equipment to +10,000 first time triathletes over 30 years, 5-Time Chesapeake Bay Swim finisher, owner of oldest triathlon equipment supplier in United States, first Cervelo bicycle dealer in United States and TBI Triathlon Hall of Fame Member along side Dave Scott.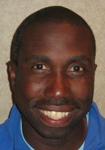 ELLIS PIERRE
Advisory Board Member
Ellis is a committed professional with more than 20 years of successful experience preparing players to play at the highest level. He had been with the Bethesda Soccer Clubs for thirteen years as a coach, the Director of Young Player Development and the Director of Coaching for their girls programs. As the former DOC for girls with Bethesda, he successfully entered the club as one of the original members of the ECNL in 2009. Ellis has his NSCAA premier license (2006), his Director of Coaching license (2007) and his National Youth license. As a coach/trainer, Ellis has won over twenty State Cups, several Regional titles and a National Championship with the Washington Freedom Super Y program. He has routinely counseled players though the college recruiting process and has placed several players on our Youth National teams.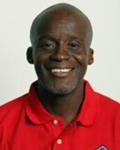 CLYDE WATSON
Advisory Board Member
With more than 28 years of professional coaching experience, Clyde Watson is a familiar figure in D.C. area soccer. A prominent member of the Guyana Men's National Team for more than 10 years, Watson graduated from Clemson University, where he was All ACC all four years. Watson served as assistant coach of the Washington Warthogs, Coach of the University of the District of Columbia and as assistant coach of the WPS's Washington Freedom from 2001-2010. Clyde is one of six members of the ECNL Standards Committee, which is developing minimum standards regarding training frequency, coach licensing, facilities and administration/structure for member clubs and coaches within the ECNL. Clyde was named NSCAA 2007 Youth Girls National Coach of the Year, USYS 2011 Region I Girls Competitive Coach of the Year and VYSA 2011 Virginia Girls Competitive Coach of the Year. He was also names 1998 Boys Youth Virginia Coach of the Year. He has coached teams to 13 USYS Virginia State Cups, 3 USYS Region I Championship titles, a USYS National Finalist title (2011, McLean MPS Striker), and the coveted USYS National Championship title (2007, McLean MPS Freedom). Clyde holds a USSF "B" License, a UEFE "A", NSCAA Director of Coaching Diploma and a National Youth License.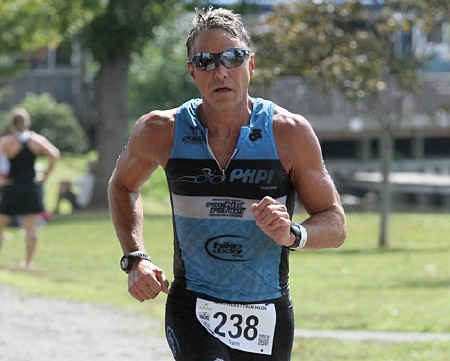 DR. MILES VARN
Medical Advisory Board Member
Dr. Varn's medical support of and information to the entire Lussi family has been unmatched from sprained ankles from rock climbing, stitches from in pool training collisions, puncture wounds, jammed big toes, fractures, torn hamstrings and ankle ligaments from soccer to the best of the best advice from around the global medical community for sports training, increased respiratory performance, injury preventative exercises and suggested vitamins, supplements and treatments that do not violate any of the NCAA or WADA (World Anti-Doping Agency) rules.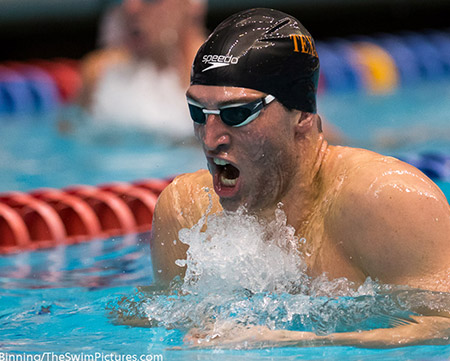 AUSTIN SURHOFF
Scholar Athlete Advisor
Austin was a swimmer for 17 years, from age 8 until 25, experiencing success at each stage. Over that time, Austin trained entirely with the North Baltimore Aquatic Club, a USA Swimming Certified Gold Medal Club, and the University of Texas Longhorns, the NCAA's most dominant college swim team.
In high school, Austin qualified for three consecutive National Junior Teams that traveled to Australia, Mexico, and Guam respectively. He also made the semifinal for the 200 IM at the 2008 Olympic Trials as a 17-year-old, and was named Maryland Swimmer of the Year for his age group three times.
In college, Austin trained under US Olympic Team Head Coach Eddie Reese, and was a two-time NCAA Champion, an eleven-time All-American, and a seven-time Big 12 Conference Champion. In 2010 he helped lead the Longhorns to the NCAA team title. In 2012, Austin finished 4th overall at the US Olympic Trials in the 200 IM, qualifying him for his first USA Swimming National Team. Austin was also a member of two USA World University Games teams, winning a silver medal as a member of the 4x200 freestyle relay in 2013.
As a professional, Austin trained under US Olympic Team Head Coach Bob Bowman, and was a member of two more US National Teams. He was also a 2014 Long Course National Champion in the 4x200 freestyle relay. Austin's last swim was at the 2016 Olympic Trials, when he finished 8th in the final of the 200 IM. Austin graduated from the University of Texas Communications School in 2014 with a degree in Advertising. He is currently a member of the Johns Hopkins Swimming Team coaching staff as a volunteer assistant.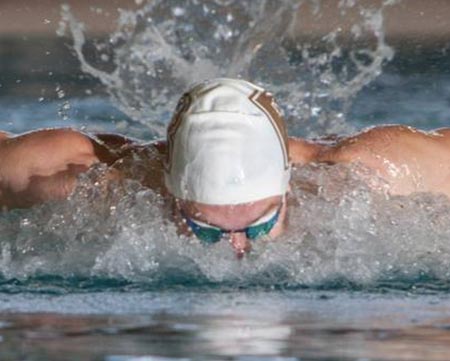 TOMMY GLENN
Scholar Athlete Advisor
Tommy Glenn is a lifelong club swimmer and student athlete - specializing in the butterfly and freestyle events. He attended Brown University, where he was team captain of the varsity swim team. Competing for the Brown Bears, Tommy won a total of 6 individual Ivy-League titles, raced at Division-I NCAAs, and set the Ivy League record in the 200-yard Butterfly. After graduation, Tommy trained as a part of NBAC's High Performance Team, competed at the 2016 Olympic Trials, and achieved a Masters in Finance from Loyola University.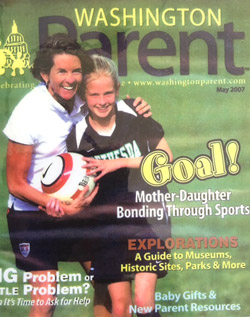 JEANNETTE LUSSI
Scholar Athlete Parent Advisor
A soccer player as a student and a triathlete in her adult life, Jeannette maintained her training as a mother of 3 and participated in three to four competitions a year, including the 2000 Izuzu Ironman USA, in Lake Placid, New York. She has participated in five Ironman races and two Boston Marathons, as well as a number of half marathons, duathalons and countless 10K and 5K races. According to Athlinks (2016) she has run 158 races and covered 2,500 miles. Having coached her children's soccer teams, Jeannette found promoting soccer for girls a priority. In May 2007, she and her then 12-year-old daughter Tyler were pictured on the cover of Washington Parent highlighting and article entitled "Mother-Daughter Bonding Through Sports." The article noted, "Jeannette's advice for all mothers: share in your daughter's passion for whatever sport or activity she enjoys. Encourage her, get involved and, whenever possible, play her game."