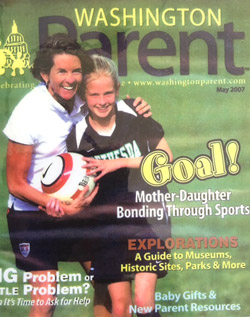 Jeannette Matheson Lussi
August 8, 2017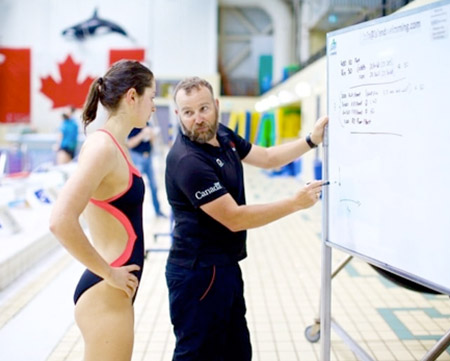 Jonathan Hall
August 8, 2017
Austin comes from a family deeply rooted in athletic traditions. His siblings are all swimmers as well. Brother Mason consistently wins gold medals at the Maryland State Special Olympics Championships. Sister Kendall qualified for the 2012 US Olympic Trials and a four-year letter winner and scholarship athlete at the University of North Carolina, from which she graduated in 2016. Sister Jordan was a four-year letter winner and scholarship athlete at the University of Texas, where she was a Big 12 Event Champion, an NCAA All-American, and a qualifier for the 2016 US Olympic Trials. Parents Polly and BJ were both highly successful athletes for the University of North Carolina and beyond, Polly in swimming and BJ in baseball. Polly was a silver medalist at the 1982 World Championships and at the 1983 Pan American Games, a US National Champion, and a three-time NCAA All-American. BJ was a member of the 1984 silver medal winning USA Olympic Baseball Team, the #1 selection in the 1985 Amateur Draft, and had a 19-year career in the MLB, where he was a member of the 1999 All-Star team and played for the Milwaukee Brewers, the Baltimore Orioles, and the Atlanta Braves. Polly's mother Carol was a star field hockey player for Goucher College in Maryland. BJ's father Dick played basketball for the New York Knicks for the 1952-53 season, and his brother Richard played baseball for the Texas Rangers and the Philadelphia Phillies in 1985. Cousins Brian Moran and Colin Moran both played baseball for the University of North Carolina. Brian was drafted in the 7th round by the Seattle Mariners in 2009. Colin was the #6 overall pick by the Miami Marlins in the 2013 draft, and has appeared in the MLB for the Houston Astros in 2016 and 2017.
Austin's Education
St. Paul's School for Boys, Brooklandville, Maryland K-12th
The University of Texas, Austin TX (B.S. in Communications, Minor in Business)
Currently studying for the GMAT
Austin's Community Service and Leadership Activities
Active with non-profit founded by parents, Pathfinder's for Autism
Member of the North Baltimore Aquatic Club Board of Directors
Austin's Athletic Endeavors
Professional
Professional Swimmer from 2013 to 2016, during which he trained with the North Baltimore Aquatic Club with Olympians Michael Phelps, Allison Schmitt, Chase Kalisz, and others.
Trained under 2016 US Olympic Men's Head Coach Bob Bowman and current USA Swimming Director of High Performance Keenan Robinson.
Regularly trained at the US Olympic Training Center in Colorado Springs, CO, where he worked with the country's best in sports nutrition, weight training, physical therapy, and sports psychology.
2016 Olympic Trials Finalist in the 200 IM
2013 and 2015 US National Team Member in the 200 IM
2014 US Long Course National Champion in the 4×200 freestyle relay



College
Four-year scholarship swimmer at the University of Texas from 2009 to 2013, where he trained with various Olympians including Aaron Piersol, Brendan Hansen, Ian Crocker, Ricky Berens, and many others.
Trained under multiple-time US Olympic Men's Head Coach Eddie Reese and 2008 Olympic Team Assistant Coach Kris Kubik
2012 Olympic Trials Finalist and 4th place finisher (200 IM)
2012 US National Team Member
Member of 2011 and 2013 World University Games Teams. Won a Silver Medal as a member of the 4×200 freestyle relay in 2013.
Two-time NCAA Event Champion: 200 IM (2010) and 4×100 freestyle relay (2012)
Member of the 2010 team that won the NCAA Team Title and was the highest individual point scorer on the team
11-time NCAA All-American
7-time Big 12 Event Champion
Won Big 12 team title every year (2010-2013)
Set team record in 400 IM his senior year (later broken)
Was designated by teammates as the "Team Spirit" award winner in 2013 as a senior, and "Most Improved" award winner in 2010 as a freshman.
High School
Trained at the North Baltimore Aquatic Club under Olympic Team Assistant Paul Yetter and current John's Hopkins Head Swimming Coach Scott Armstrong
2008 Olympic Trials Semi-Finalist (200 IM)
Three-time US National Junior Team Member and Silver Medalist at the 2008 World Youth Championships (200 IM)
Qualified for four events at the 2008 US Olympic Trials as a high school junior
2009 Maryland 17-18 Long Course Swimmer of the Year
2009 Maryland 17-18 Short Course Swimmer of the Year
2008 Maryland 15-16 Short Course Swimmer of the Year
Austin's Employment
Professional swimmer for 3 years
Business Development Associate at Next In Line
Marketing Intern for Media Star Promotions (November 2016 to April 2017)
Sales Associate at Dick's Sporting Goods (December 2015 to April 2016)
Articles
2016 PressBox article about the leadup to Olympic Trials
Texassports.com Bio
2011 Article about Austin and the Texas team
USA Swimming Bio
Videos
2017 Interview with Floswimming. He explains NCRC at the 1 hour 5 minute mark.
2016 post-race interview immediately following final race of his career in the 2016 Olympic Trials Final Part 1  Part 2
2010 Interview with Swimming World's Morning Swim Show
2012 Texassports.com Profile
2012 Olympic Trials post-race interview
2013 Interview with Longhorn Network
2014 Interview with Longhorn Network (Austin and Jordan together)